The Orange Park Amateur Radio Club is excited to announce a new QRP group.  Please join us if you are interested in QRP radio or already an enthusiast.   Everyone is welcome to come, we welcome members from other clubs.
We do more than just operate, you will learn about electronics, antennas, soldering and more.  If you have an idea for a fun project let us know!
Location: Orange Park High School
Time: 1PM on the 2nd and 4th Saturday of the month.
Email Ted at ted 'at' K4YLX.com if you need any additional information.
There is NO RULES, NO LEADERSHIP.   The only goal we have is to have fun!
What is QRP?
In amateur radio, QRP operation means transmitting at reduced power levels while aiming to maximize one's effective range while doing so. The term QRP derives from the standard Q code used in radio communications, where "QRP" and "QRP? …
http://en.wikipedia.org/wiki/QRP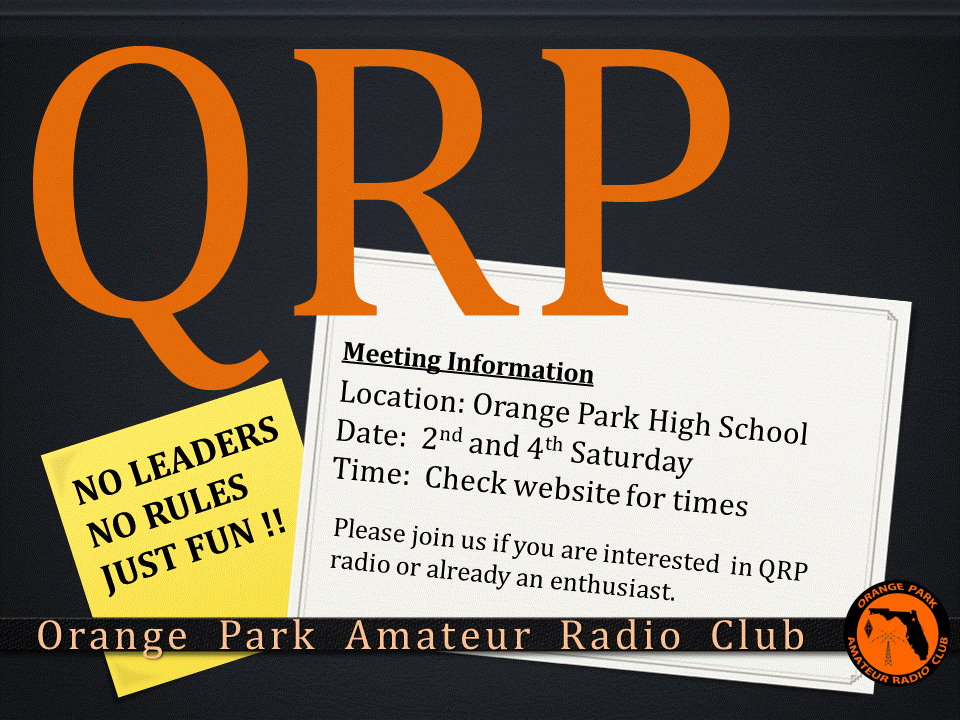 Map to location