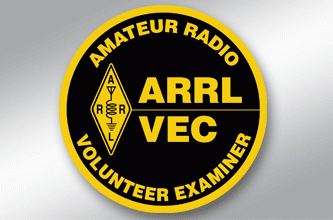 The Orange Park Amateur Radio Club Volunteer Examiners run test sessions throughout the year.
Testing dates for 2018  are 2nd Saturday of the month.  The Dates are March 10,  May 12,  Sept 8 and December 8 at the Orange Park Library, 2054 Plainfield Avenue,  Orange Park, Florida 32073.
Testing begins at 09:30 AM, and the library opens at 10:00AM.   Once testing begins, there can be no late admittance.
If you are already a licensed ham, please ensure you bring your current license and a copy of your license to the test site.   Everyone must bring some ID – a driver's license works just fine.   The Test Fee is $15.00, to be paid in cash only.
We do welcome walk-ins, but prefer that everyone who would like to participate to register in advance.  This is easy to do by contacting our Volunteer Examiner Liaison, Richard Miller, K4IFG, at his e-mail  k4ifg@arrl.net , or by phone at 904-771-0101.  You may also complete the form below.